Oleaje Flamenco is a Seattle-based group of musicians and dancers who share a passion for Flamenco music and dance. Each of us continues to be deeply moved each day with the depth and power of Flamenco, and we are both honored and proud to represent this unique art form with humility, authenticity and love.  With a rich background in a variety of musical and movement styles, together we create exciting and mesmerizing Flamenco shows that will leave you inspired.
---
A lifelong dancer and artist, Amelia Moore began teaching and dancing professionally at the age of 17 as a Bellydancer with World Music and Dance group Children of the Revolution. Under the tutelage of her dance mentor Susan Evans, she studied stagecraft, choreography and the dramatic arts, all of which led her to develop her own dance studio and performing company from 2000-2005. Meanwhile, onstage with Eric & Encarnacion from Children of the Revolution and Flamenco de Raiz, she was learning the complex rhythmic accompaniment of palmas while slowly falling in love with Flamenco.  Since 2006 she has devoted herself to the art of Flamenco. In addition to her ongoing studies with her main teacher and inspiration Encarnacion 'La Paloma', she has been influenced by her studies with Maria Bermudez Sara de Luis and Cihtli Ocampo, and has studied regularly and intensively with Andres Pena and Pastora Galvan, among others. A lifelong student, she continues to travel often to study and be inspired by great artists of Flamenco. With a degree in Spanish and Dance from the University of Washington and 20 years of teaching experience, she is passionate about teaching and delights in awakening a love and freedom of movement in her students.  In 2009 she co-founded Oleaje Flamenco with her husband Miguel Mejia, and currently performs and teaches Flamenco and Yoga full-time in the Seattle area.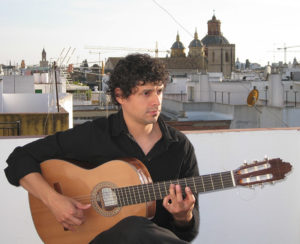 A lifelong musician and singer, Miguel Mejia began his musical career the way most young Americans do – through rock music. After performing in and composing for bands ranging from metal to grunge to goth for many years, he fell in love with Opera in 1994 after seeing the Three Tenors broadcast. He spent the next decade dedicating himself seriously to his Opera studies, which led him to attend the highly regarded Opera Program at Wichita State University, Kansas. Around this time, Flamenco was working its way under his skin, and in 2005 he began to pursue Flamenco in earnest as a Flamenco guitarist under the expert tutelage of Eric Jaeger "El Comanche". In recent years he has reconnected with Opera under the tutelage of Opera coaches Craig Nim and Pam Casella, and has performed in multiple Opera productions in their Opera company Lyric Opera Northwest.  Over the years, his increasing passion for Flamenco has led him to his ultimate expression of Cante (Flamenco singing).  He co-founded Oleaje Flamenco in 2009 with Amelia Moore and Daniel Azcarate, and considers himself blessed to pursue Opera and Flamenco full-time in the Seattle area.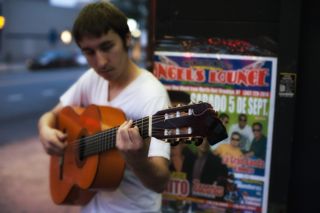 Jed Miley is a Flamenco guitarist, composer, producer and teacher based in Seattle. He began playing Flamenco guitar in 1996, after hearing a recording of Sabicas. In Seattle, Jed was lucky to find Marcos Carmona as his first Flamenco guitar teacher and later worked in La Pena Flamenca de Seattle with Rubina Carmona. In 2003, he moved to New York where he worked professionally for several years, playing at prestigious venues including Lincoln Center, Symphony Space, Joe's Pub, Caramoor Festival, Jacob's Pillow and various tablaos. In 2009, Jed joined Flamenco Vivo Carlota Santana and performed, toured and acted as a teaching artist with the company for three years. Jed has studied extensively in Seville, Spain at La Fundacion Cristina Heeren with Nino de Pura, Jose Antonio Rodriguez, and Pedro Sierra. In addition to playing traditional Flamenco, Jed is known for stretching harmonic and melodic structures with his Flamenco fusion projects and collaborates with artists such as Alfonso Cid, Elena Andujar, Miguel Vargas, and Sara Erde. In 2011, Jed travelled to Spain as a producer of the documentary, "Hola, Flamenco" that aired at the Philadelphia independent film festival in the summer of 2012. He recently finished producing a Flamenco/Jazz fusion album for the guitarist Nathan Herrera, Sueños, which was released in January 2012, and his own Flamenco Rock band Dientes de Caramelo released their debut album, Pulpo, in March 2012. Since returning to Seattle, Jed has been working on creating his new recording studio, Pinche Studios, which opened in 2013.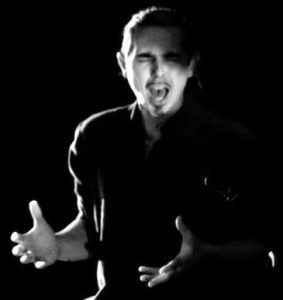 An original founding member of Oleaje Flamenco, Daniel Azcarate is a talented singer and guitarist who has been living and breathing Flamenco in Sevilla since 2013.  His natural talent, thirst for learning and insatiable passion for Flamenco has led him to be considered as one of the best up and coming Flamenco singers in the United States.  When not singing in Sevilla or Japan, catch him in Seattle with Oleaje Flamenco!