Oleaje Flamenco is a Seattle-based group of musicians and dancers who share a passion for the rawness and virtuosity of traditional Flamenco while creating fresh perspectives drawn from their rich backgrounds in a variety of musical and movement styles.
Welcoming Soon……
Israel Heredia                           Guitarist, Musical Director
Born in the Sacromonte neighborhood of Granada in Spain to a gypsy (Romani) family that cultivates Flamenco, Israel grew up in an extraordinary musical environment.  Some of the most outstanding artists in the historic dynasty of his family are his great-grandmother Rosa Amaya 'La Faraona' who was instrumental in developing one of the song forms of Flamenco, the Zambra, and his grandfather Luis Heredia Amaya, who is known as the first and possibly only Gitano sculptor of renown in the world.  This legacy continues with the work of his uncle, the master dancer Manolete Maya, and the singers Chonchi Heredi and Marina Heredia who have song for artists like the legendary guitarist Paco de Lucia and in the biggest festivals in Spain such as the Bienal of Flamenco in Sevilla.  At the young age of 9 he recognized his future as a Flamenco guitarist and began his studies at the hand of his father and other family members including Antonio Heredia 'El Chonico'.  From there, he continued developing musically with guitarists such as Emilio Maya and Diego Del Morao, who is considered one of the top Flamenco guitarists in the world today.  He began playing professionally at 14 years old in the Peña "Pepe Luis Habichuela", and in one of the most prestigious Flamenco caves in Granada, 'La Faraona' where he developed his specialties of accompaniment for voice and dance while developing his own artistic style.  Over time he worked in many different Flamenco venues (Tablaos) and Festivals across Andalucia, sharing the stage with many of the greatest Flamenco artists of today: Manolete Maya, Curro Albayzin, Juan Andres Maya, 'Arcangel', Jose Menese, Rafael Amargo, Antonio Canales, Diego del Morao, Anton Jimenez, David Paniagua, and perhaps the greatest Flamenco singer of today, Diego 'El Cigala'.  His family's show 'Encuentro Cultural Gitano', with which he toured Spain and abroad, won many awards at the national and international level, such as the 'Premio Andaluz de Estudiantes Gitanos ´´Homenaje a Padres y Madres 2003´´, Premio Flamenco Joven 2008 (Granada), Premio Federacion de Entidades Culturales  Andaluzas (Valencia, 2008 f.e.c.a c.v) , y 3 Awards from the Festival Flamenco ´´Homenaje a Federico Garcia Lorca': 2004, 2008 and 2011. In 2009 he began touring Latin America, performing in Bogotá, Columbia in the Theater of Fine Arts, accompanying the Philharmonic Orchestra of Bogota in their production of Carmen by Bizet. Soon after, he was invited to record a few episodes of the Soap Opera 'Queen of the South', appearing onscreen next to the actress Kate del Castillo.  He has performed in some of the most prestigious theaters in cities such as Manizales (Founders Theater, and the Plaza de Toros in Manizales where he played for audiences of 8000 during the performances of great bullfighters such as 'El Juli´, Ivan Fandiño ´,´Fandi´,´, and ´Morante de la puebla´´among others.  Other outstanding performance venues include Cali, Ibague, Pereira, Santa Rosa de Cabal, Popayan,Cartagena de Indias (Teatro Heredia), Medellín (Universidad Medellin, Pablo Tobon, Matacandelas, Museodel Castillo.  He also presented his own show in consecutive years in the Festivals of Bogota and Medellin, which was praised by the press and the Columbian public.  In 2012 he formed his own performing group called "Israel Heredia Cuadro Flamenco", which during the last few years has become known as the best Flamenco show in Columbia and with which he toured the country in the most renowned stages, and with which he accompanied the legendary Flamenco singer Diego 'El Cigala' during his tours through the country.  Since 2015 he has worked as a professor in musical Conservatories, Academies and Schools such as Musicreando in Medellin as part of his larger mission to carry Flamenco and the flag of Granada throughout the world as an ambassador of Flamenco art and to represent his historic Flamenco dynasty.  In late 2015 he began recording an Album, 'En Casa' with the group 'La Iguana', which fuses Flamenco and Columbian Music.  In 2016 he traveled to Miami where he began working with 'Ballet Flamenco de La Rosa' and soon become the Musical Director after demonstrating his talents for composition, dance, theatrical direction and choreography.  In May of 2016 he presented two shows in the Colony Theater of Miami beach: 'Al Grano' and 'La Gaviota' by Anton Chejov, of which he was the musical composer, musical director and performer, performing alongside the dancers Pepe Flores, Eloy Aguilar, La Popi, Lucia La Rusa and the singer from Granada Alicia Morales, to widespread acclaim. In 2017 he presented a new work which he composed and directed at the Colony theater, ´La Casa de la Muñeca´, and performed with ´Oscar de Los reyes´ and ´Irene La Sentio´.  Soon after he performed and was the musical director of another show with Pepe Flores,  'Corazon Flamenco' which was performed in venues such as the Filmore Theater, Jackie Gleeson Room and South Miami Dade Cultural Arts Center.  Additionally he performed in two more shows, 'Caminos Flamencos', and 'Homenaje a Rocio Jurado', performed at the Pinecrest Gardens, and completed various Flamenco residencies at Miami Dade College.  This same year he performed alongside the world-renowned singer Concha Buika which was featured on many TV programs in Miami including America Teve. After this he performed alongside Rafael Amargo and Boris Izaguirre in a private event at the Delano Hotel in Miami Beach, and soon after performed with his contemporary Juan Habichuela Nieto in a concert at Miami Dade County Auditorium.  In October of 2017 he shared the stage with Paco De Lucia's band in the Flamenco Club 'Madrid Tapas y Vinos' with the famous dancer 'La Lupi', and in 2018 formed the Israel Heredia Sextet, touring various cities of the U.S. with original music to preserve the legacy of pure Flamenco while at the same time innovating the art form with a fusion of sounds such as the singing of the Venezuelan singer Leonard Garcia,  the Flamenco singer Alejandro 'El Gambimbas', the second guitarist Felipe Carvajal, the dancer Jose 'El Niño', and Latin Grammy nominated percussionists Adolfo Herrera and Miguel de le Rua. After hearing of his project, the band XAXO, songwriters of artists such as Ricky Martin and Alejandro Sanz among others, invited Heredia to record a new song called 'Asi Es La Vida', which Alejandro Sanz and the band XAXO will perform to represent Spain at the World Cup in Russia in 2018.  More recently, he composed the music for a third work with Ballet Flamenco La Rosa, 'Summer and Smoke' by the writer Tennessee Williams, which was performed at Pinecrest Gardens with the singer Alejandro 'El Gambimbas' of Granada.  He plans to Seattle to be Musical Director of Oleaje Flamenco and is working on a new theatrical work to be premiered in Seattle.
Amelia Moore                                           Dancer, Palmera
A lifelong dancer and artist, Amelia began her professional career at the age of 17 as a Belly Dance soloist, vocalist and Palmera with World Music and Dance group Children of the Revolution. Under the tutelage of her dance mentor Susan Evans, she studied stagecraft, choreography and the dramatic arts, which led her to develop her own dance studio and performing company from 2000-2005. After moving to Istanbul to study Turkish Romani dance, teaching and performing with the legendary Burhan Oçal and the Trakya All-Stars, she returned to Seattle to devote herself to the art of Flamenco. In addition to her ongoing studies with her main teacher and inspiration Encarnacion 'La Paloma', she has studied intensively with her teachers Maria Bermudez and Sara de Luis, and has travels regularly to study with Flamenco greats such as Pastora Galvan, Alfonso Losa, La Lupi, Farruquito, and many others.  With a degree in Spanish and Dance from the University of Washington, a 500 hr Yoga Teacher Certification from Annie Carpenter's SmartFLOW Yoga, and 20+years of teaching experience, she is passionate about teaching and delights in awakening a love and freedom of movement in her students.  In 2009 she co-founded Oleaje Flamenco with her husband Miguel Mejia, and currently performs and teaches Flamenco and Yoga full-time in the Seattle area. Recently she was a featured soloist and actor in Arizona Theater Company's re-invisioned musical Man of La Mancha, alongside dancer Jose 'el Niño' Uz.
Jose Luis 'El Niño' Uz                           Dancer, Palmero   
A versatile and unpredictable force of nature onstage, Jose 'El Niño' Uz is a consummate performer and improviser.  Originally from Havana, Cuba, he began his studies at a young age with the Ballet Nacional de Cuba, with which company he later performed professionally for many years.  After arriving in the U.S., he continued his Flamenco development at the many tablaos in Miami, occasionally performing in large-scale works in Las Vegas and more recently in Arizona Theater Company's re-envisioned musical Man of La Mancha.  He recently relocated to Seattle to work with Oleaje Flamenco.
Samir Osorio                                             Singer, Palmero
Originally from Havana, Cuba, Samir Osorio has nearly 20 years of experience singing Flamenco from his beginnings as a singer with the Ballet Nacional de Cuba.  After emigrating to Miami and working as an in-demand tablao singer, he has become known as one of the few singers in the U.S. who can capture the raw essence of the Flamenco sound and feel.  Now living in Seattle, he works regularly as a soloist and with Oleaje Flamenco.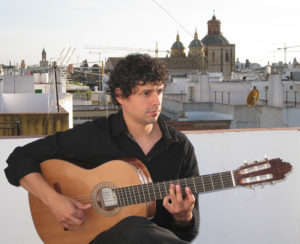 Miguel Mejia                                Singer, Guitarist, Palmero
A lifelong musician and singer, Miguel Mejia began his musical career the way most young Americans do – through rock music. After performing in and composing for bands ranging from metal to grunge to goth for many years, he fell in love with Opera in 1994 after seeing the Three Tenors broadcast. He spent the next decade dedicating himself seriously to his Opera studies, which led him to attend the highly regarded Opera Program at Wichita State University, Kansas. Around this time, Flamenco was working its way under his skin, and in 2005 he began to pursue Flamenco in earnest as a Flamenco guitarist under the expert tutelage of Eric Jaeger "El Comanche". In recent years he has reconnected with Opera under the tutelage of Opera coaches Craig Nim and Pam Casella, and has performed in multiple Opera productions in their Opera company Lyric Opera Northwest.  Over the years, his increasing passion for Flamenco has led him to his ultimate expression of Cante (Flamenco singing).  He co-founded Oleaje Flamenco in 2009 and considers himself blessed to pursue Opera and Flamenco full-time in the Seattle area.  Recent credits include as an actor/musician in Arizona Theater Company's Man of La Mancha which opened to rave reviews.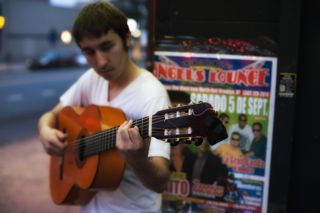 Jed Miley                                                         Guitarist
Jed Miley is a Flamenco guitarist, composer, producer and teacher based in Seattle. He began playing Flamenco guitar in 1996, after hearing a recording of Sabicas. In Seattle, Jed was lucky to find Marcos Carmona as his first Flamenco guitar teacher and later worked in La Pena Flamenca de Seattle with Rubina Carmona. In 2003, he moved to New York where he worked professionally for several years, playing at prestigious venues including Lincoln Center, Symphony Space, Joe's Pub, Caramoor Festival, Jacob's Pillow and various tablaos. In 2009, Jed joined Flamenco Vivo Carlota Santana and performed, toured and acted as a teaching artist with the company for three years. Jed has studied extensively in Seville, Spain at La Fundacion Cristina Heeren with Nino de Pura, Jose Antonio Rodriguez, and Pedro Sierra. In addition to playing traditional Flamenco, Jed is known for stretching harmonic and melodic structures with his Flamenco fusion projects and collaborates with artists such as Alfonso Cid, Elena Andujar, Miguel Vargas, and Sara Erde. In 2011, Jed travelled to Spain as a producer of the documentary, "Hola, Flamenco" that aired at the Philadelphia independent film festival in the summer of 2012. He recently finished producing a Flamenco/Jazz fusion album for the guitarist Nathan Herrera, Sueños, which was released in January 2012, and his own Flamenco Rock band Dientes de Caramelo released their debut album, Pulpo, in March 2012. Since returning to Seattle, Jed has been working on creating his new recording studio, Pinche Studios, which opened in 2013.
---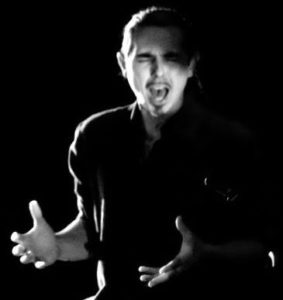 Daniel Azcarate                                              Singer, Guitarist
An original founding member of Oleaje Flamenco, Daniel Azcarate is a talented singer and guitarist who has been living and breathing Flamenco in Sevilla since 2013.  His natural talent, thirst for learning and insatiable passion for Flamenco has led him to be considered as one of the best up and coming Flamenco singers in the United States.  When not singing in Sevilla or Japan, catch him in Seattle with Oleaje Flamenco!
"The duende's arrival always means a radical change in forms. It brings to old planes unknown feelings of freshness, with the quality of something newly created, like a miracle, and it produces an almost religious enthusiasm."

       -Federico Garcia Lorca